Designing indoor spaces for living
Turning your interior design dreams into reality. No matter how big or small, we will achieve a design that flows
Our Project Management Service
As an interior designer, it is my biggest passion (and commitment to you as a client) to take all your needs and ideas and utilise them as fully as possible.
Sophie Louisa Interiors provide a personal and friendly design experience with a range of design packages to suit your budget and design requirements. Taking you through each stage of the interior design process, turning your dreams of a fabulous space into a reality.
Is your home, work space getting you down? Don't know where to start or begin with your project? Have ideas but not sure how to implement them? Not enough storage? Sound familiar? Sophie Louisa Interiors provide a professional, personable service.
​
Over the years as an interior designer I have built up strong relationships with an excellent team of a variety of tradespeople that I am extremely proud to work with on a daily basis. They take tremendous pride in their work, are respectful, honest, reliable and a pleasure to be around! I could not do what I do without them.
The team works together to ensure that the whole interior design project is perfectly timed and completed to the highest standard. They are friendly, approachable and professional and always take the time to discuss their work, and progress, with the client and to answer any questions they may have. If there are any last-minute changes to the original project plan, they are adaptable and will offer expert advice to ensure the best results.
Client feedback is always positive and the team often leave a project with a few bottles of wine in hand as a 'thank you'. I've even had a call from a client's neighbour to compliment the team on how mindful they were!
Colours for Wellbeing in the home.
Interior Designer Exeter Devon - A healthy home is that it is designed in a manner that's is conductive to good occupant health. Wellbeing in the home is very important and it all starts with colours that you are happy with. When you think of health and happiness you often think about diet and exercise levels. However, we seem to miscalculate the effect on an environment we put ourselves in. It is a certitude that are mindset does change depending on our surroundings. For example: vibrant colours can give off a passive ethos but can equally be stimulating. Is your home space working for you? Does the colour scheme feel organised and give you a sense of clarity and security? These are key factors of design. Colour has a huge pact on how you feel it is a good idea to think about each room you are decorating and how you would want the colour to impact you. Think about what you are using the room for, for example: sitting, sleeping, cooking, working, etc. Blues and greens are known to be calming and can help you focus your thoughts, from soft warm blues to rich, deep tones. You can use blue in any of the rooms in your home and you will feel anything but blue! Greens are wonderful for bringing the outside in and when you think of nature and how at peace we feel when walking through the county side or park it makes perfect sense that this colour will provide a sense of balance and tranquillity in the home. It is a colour that works beautifully in a home office or study. Yellow is an uplifting colour but can be too much for the eye if used in larger spaces or all over in a room , I would suggest you use it in smaller areas an entryway or in the kitchen a splashback looks fab paired with a warm grey. You want to be stimulated whilst using the kitchen in the morning when you may be groggily making your way to the kettle! Or likewise after a long day, whilst you are making the dinner it's a great area to introduce this sunny colour. For living rooms use splashes of it as an accent or go for a mustard which has a similar effect on your wellbeing, it won't tiring on the eyes. Reds are scientifically proven to increase blood flow! It can be used an accent colour in areas you would like it to be stimulating. If you enjoy having lively dinner parties using either splashes of a vibrant red or paint a deep rich red this will create a feeling of passion, ignite conversation. I would say use red carefully and think about the balance you want to achieve. Again, using this as an accent colour will help you strike a healthy balance. Accessories are a perfect way to achieve this. Cushions, clocks, vases, etc, will encourage this without the colour becoming too dominant. White will allow you to think clearly and won't evoke strong feelings. We all need this in our lives from time to time! It triggers feelings of a crisp and clean feel, it helps you feel fresh and certainly gives off a cleanliness vibe. When you think about how much white is used in bathroom furniture! White is a great back drop and when you use accent colours, they stand out and look vibrant. White is a perfect colour to add balance to your home. You can have any colour in say your bedroom and team with white bedding it will always do it justice!
Timeless Interiors - Sophie Louisa Interiors
Interior Designer Exeter Devon - Trends! We see and hear about them everywhere from home interiors, fashion, and, music!Creativity tends to add a new take on periods that society has lived through. Shaker, colonial, Victorian to name but a few. With technology changing at a rapid rate, the way furniture, materials are manufactured. Materials will be used in a way never seen before and wow us! This impacts all things creative! When considering updating our home or work environment, do we go all out and create the décor with the furniture trends and colours for the following year? No different to when we think about changing our wardrobe to give it a revamp when we have had items for a long time. However, you don't want to be left in a predicament where these things date quickly. Suddenly another trend is out the spring/summer range for the following year! I could re-decorate and be ahead? Not ideal if you don't want to keep redecorating, purchasing new furniture pieces, soft furnishings, lighting, the list goes on! In fashion we tend to have a go to black dress or a couple of pairs of classic trousers that have been so well made they and timeless, they are still relevant so we can rely on these to wear again, and again. This is not to say we don't need to have any on trend pieces of clothing, but more than not we often mix and match these. With our homes it pays to do a similar thing. Not many of us fancy the upheaval of re-decorating in 6-12 months after we have just worked so hard to carry out the work in the first place not to mention the money! When choosing flooring, paint, wallpaper look at how you will feel in the next 10 years. Will is still be relevant, most importantly will I still love it? Can I live with the flooring? It is crucial to put a lot of thought into these things as you should be thinking long term not until the latest trends arrive in magazines, online adverts telling you the "Must have buys". Clever wording, if you don't get those bar stools or have a certain finish, well, your kitchen will not look so modern anymore. If you love the items you have previously purchased for good reason, you can't go too wrong. Of course, sure you can appreciate the must have items of the season, but you don't have the huge urge to replace. You are so in love with what you do have, you would have to think long and hard before replacing. I'm not talking about wear and tear just the urge and clever marketing that is around us every day! Every month we will be running a splurge or steal through the blog – be sure to check back in to see what you think? Pieces that are similar, but the price is worlds apart! Would you splurge or steal?!...
How to pick the right sofa for your home.
Interior Designer Exeter Devon - Years ago, you would walk around a sofa store and try out the sofas that you are drawn to, sit on it to see if it is comfortable, look at the colour and pattern and order your preferred sofa and wait about six weeks for delivery. I have worked with clients who, one of the first things I need to do is look for a new sofa even though the existing one is only a year old! Why? Well, the sofa did not look that big in that giant store! Said sofa arrives and is huge and does not work in the front room/ lounge! Or the bright lighting made it look a different shade and when it arrived it did not work with the colour scheme. Pained to redecorate the sofa can go! These might seem like obvious things, you would be amazed at how may people forget to take measurements of where the sofa will need to placed. This can lead to costly mistakes and disappointment. Now there are sofa stores online, large department stores, bespoke options the list goes on…. Here are my top tips to put on your checklist when purchasing a new sofa: 1) Make sure you have taken measurements, width and depth2) Allow for doors that open into living room3) Order swatches of the fabric4) Look at different options and styles5) Don't be afraid to step out of your comfort zone of what you are used to6) Colour is important – do you want the sofa to make a statement?7) Pattern and texture of fabric give these careful thought8) If you are buying online make sure to check out the specifications9) Durability – easy clean and scotch guard to save your fabric from stains10) If you can try drawing a scale plan to see how the sofas will work out:
How to decorate a small bedroom to make it look bigger! Interior Designer, Exeter, Devon
Interior Designer Exeter Devon - #7 Top Tips To Help You On Your Way! #1 Measure Take measurements of your floor, making notes of windows, radiators, doors, etc. Measure the height of your walls – more about this later. #2 Colour – Paint Think light reflective colours and keep them a warm hue, use a lighter colour for the woodwork in eggshell. This will protect your woodwork and has a slight sheen but isn't super shiny and overbearing. #3 Wallpaper/Panelling/Canvas Use a decorative wallpaper to create a canvas or wallpaper panels that go behind the bed. This will create an impact and depth without soaking up too much light. Leave a gap above the canvas or paneling to create the feeling of height. #4 Floating Shelves Use floating shelves to create the illusion of more floor space, this is where the measurements you took of the wall height will help. Think either horizontal or vertical when creating places to display accessories sticking to one. Keep them light in colour or if you go for wood try using a light oak or ash. Corner floating shelves work well in a small bedroom. Go for good quality floating shelves you want the invisible brackets to be well made so they don't bow and can take the weight. #5 Low-Level Furniture A low-level bed with low headboard is ideal for a small bedroom. A bed with storage is a must if you struggle to pull out the drawers due to space look at an ottoman storage bed. If you would like to have bedside tables you can look for small, slim ones. When choosing lamps make sure your base is small and the lamps are compact. If your room won't allow much more than the bed think about using a floating shelf/drawer unit, a small circular groove cut from the back and you can fit a lamp on top. #6 Curtains & Window Treatments To make the room feel more spacious use simple window treatments. Shutters are a great option. If you would prefer the window to be more dressed use a simple lightweight fabric team with a blackout roller blind to keep the light out when needed. Raise the pole up high to create the feeling of space. Don't let the fabric pool at the bottom you want to highlight as much floor space as possible. #7 Mirrors & Artwork Mirrors are great for a small bedroom they reflect light and create the feeling of space. Use as large a mirror as you can on one of the walls. Decorative mirrors add light and visual interest to a small room. Artwork – I would suggest using a large piece of artwork above the bed. This creates a beautiful focal point feature. Keep it simple this is the key to making a small bedroom feel much larger. Use your measurements you have taken of the wall height and width. Allow space either side of both the mirror and artwork.
Read Our Blog
SOPHIE LOUISA INTERIOR DESIGNER DEVON
Designing indoor spaces for living
sophie@sophielouisainteriors.co.uk
Tel: 01392 214 817 - Mob: 07758 947 819
​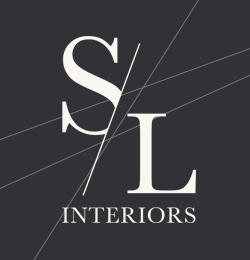 T: 01392 214 817
M: 07758 947 819