HELLO, I'M SOPHIE LOUISA
INTERIOR DESIGNER
If I am told it can't be done I won't give up until I have exhausted every avenue and even then I will reach a compromise that both my client and myself are happy with.
My clients aren't a simple job to me! The complexities that build a good designer and client relationship are quite something extraordinary. I like to finish my projects where my clients have fully enjoyed the whole experience and my team and myself are often told, "We will be missed!" It is great as the project has successfully been completed but you build up a relationship with your clients. Many I Keep in contact with still. Before you get to that you have to make sure you have covered every aspect of anything structural, ask certain questions when choosing those curtains? What fades in the sun, how can I overcome that for my client so they get the result they want that will, last?
​
I am here to save my clients time and money and work with them to achieve a home they love and can't wait to come back to!
Sometimes clients think they don't know what they want! I always say, "Wait until we have taken the design brief, you will know more than you realise and have stronger opinions than you can imagine!"
​
I have worked tirelessly to build up teams of amazing tradesman who have such an amazing work ethic.
They are a great bunch and take tremendous pride in their work and are respectful and in all honesty a pleasure to not only to work with but to, be around! They explain what they are doing, don't mind clients asking as many questions as the client likes explaining to them why and what they are doing.
I couldn't do what I do without them and I have nothing but positive feedback from all of my clients! They often leave a project with a few bottles of wine in hand as my clients appreciate the fact that nothing has been too much trouble. If you ask them to take a look at something different to what they are doing they willingly do so.
They gel together and will always help each other in order to get the work done. They are clean, tidy & I even had a clients neighbour call me once after they'd seen my sign to compliment how mindful they were towards the clients neighbours!
​
Carpenters
Painter & Decorators
Electricians
General Builders
Flooring Specialists
Shutters
Bespoke Curtain & Blind Makers
Plumbers
Gas Engineers
​
Every client and every project is totally unique. I tailor your design to suit you, your personal taste and the functionality of the room or project and work with you to ensure you're happy with every aspect of the design and the work carried out.
From spatial planning, colour consultations, and one off consults to full refurbishments, kitchens, bathrooms, garage/loft conversions and building control.
All in a day's work for me at Sophie Louisa Interiors... if you're looking to carry out your design project yourself, I can provide you with ideas and design input to get you on your way! With a huge range of reputable and reliable trade contacts, I can also help save you time and money.
What I love most is to see clients fall in love with their home or help them to create new ones!
​
sophie@sophielouisainteriors.co.uk
Tel: 01392 214 817 - Mob: 07758 947 819
​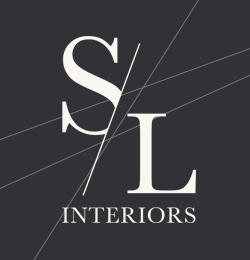 T: 01392 214 817
M: 07758 947 819