How to decorate a small bedroom to make it look bigger! Interior Designer, Exeter, Devon
Interior Designer Exeter Devon -
#7 Top Tips To Help You On Your Way!
#1 Measure
Take measurements of your floor, making notes of windows, radiators, doors, etc. Measure the height of your walls – more about this later.
#2 Colour – Paint
Think light reflective colours and keep them a warm hue, use a lighter colour for the woodwork in eggshell. This will protect your woodwork and has a slight sheen but isn't super shiny and overbearing.
#3 Wallpaper/Panelling/Canvas
Use a decorative wallpaper to create a canvas or wallpaper panels that go behind the bed. This will create an impact and depth without soaking up too much light. Leave a gap above the canvas or paneling to create the feeling of height.
#4 Floating Shelves
Use floating shelves to create the illusion of more floor space, this is where the measurements you took of the wall height will help. Think either horizontal or vertical when creating places to display accessories sticking to one. Keep them light in colour or if you go for wood try using a light oak or ash. Corner floating shelves work well in a small bedroom. Go for good quality floating shelves you want the invisible brackets to be well made so they don't bow and can take the weight.
#5 Low-Level Furniture
A low-level bed with low headboard is ideal for a small bedroom. A bed with storage is a must if you struggle to pull out the drawers due to space look at an ottoman storage bed. If you would like to have bedside tables you can look for small, slim ones. When choosing lamps make sure your base is small and the lamps are compact. If your room won't allow much more than the bed think about using a floating shelf/drawer unit, a small circular groove cut from the back and you can fit a lamp on top.
#6 Curtains & Window Treatments
To make the room feel more spacious use simple window treatments. Shutters are a great option. If you would prefer the window to be more dressed use a simple lightweight fabric team with a blackout roller blind to keep the light out when needed. Raise the pole up high to create the feeling of space. Don't let the fabric pool at the bottom you want to highlight as much floor space as possible.
#7 Mirrors & Artwork
Mirrors are great for a small bedroom they reflect light and create the feeling of space. Use as large a mirror as you can on one of the walls. Decorative mirrors add light and visual interest to a small room.
Artwork – I would suggest using a large piece of artwork above the bed. This creates a beautiful focal point feature. Keep it simple this is the key to making a small bedroom feel much larger. Use your measurements you have taken of the wall height and width. Allow space either side of both the mirror and artwork.
sophie@sophielouisainteriors.co.uk
Tel: 01392 214 817 - Mob: 07758 947 819
​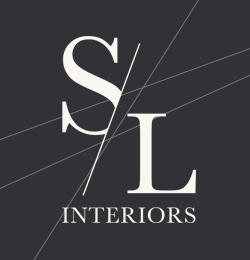 T: 01392 214 817
M: 07758 947 819