Timeless Interiors - Sophie Louisa Interiors
Interior Designer Exeter Devon -
Trends! We see and hear about them everywhere from home interiors, fashion, and, music!
Creativity tends to add a new take on periods that society has lived through. Shaker, colonial, Victorian to name but a few. With technology changing at a rapid rate, the way furniture, materials are manufactured. Materials will be used in a way never seen before and wow us! This impacts all things creative!
When considering updating our home or work environment, do we go all out and create the décor with the furniture trends and colours for the following year? No different to when we think about changing our wardrobe to give it a revamp when we have had items for a long time. However, you don't want to be left in a predicament where these things date quickly. Suddenly another trend is out the spring/summer range for the following year! I could re-decorate and be ahead? Not ideal if you don't want to keep redecorating, purchasing new furniture pieces, soft furnishings, lighting, the list goes on!
In fashion we tend to have a go to black dress or a couple of pairs of classic trousers that have been so well made they and timeless, they are still relevant so we can rely on these to wear again, and again. This is not to say we don't need to have any on trend pieces of clothing, but more than not we often mix and match these. With our homes it pays to do a similar thing.
Not many of us fancy the upheaval of re-decorating in 6-12 months after we have just worked so hard to carry out the work in the first place not to mention the money!
When choosing flooring, paint, wallpaper look at how you will feel in the next 10 years. Will is still be relevant, most importantly will I still love it? Can I live with the flooring? It is crucial to put a lot of thought into these things as you should be thinking long term not until the latest trends arrive in magazines, online adverts telling you the "Must have buys". Clever wording, if you don't get those bar stools or have a certain finish, well, your kitchen will not look so modern anymore. If you love the items you have previously purchased for good reason, you can't go too wrong. Of course, sure you can appreciate the must have items of the season, but you don't have the huge urge to replace. You are so in love with what you do have, you would have to think long and hard before replacing. I'm not talking about wear and tear just the urge and clever marketing that is around us every day!
Every month we will be running a splurge or steal through the blog – be sure to check back in to see what you think? Pieces that are similar, but the price is worlds apart! Would you splurge or steal?!...
sophie@sophielouisainteriors.co.uk
Tel: 01392 214 817 - Mob: 07758 947 819
​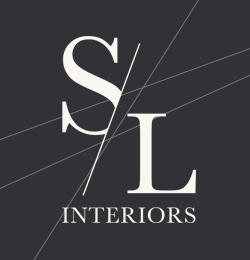 T: 01392 214 817
M: 07758 947 819