Colours for Wellbeing in the home.
Interior Designer Exeter Devon -
A healthy home is that it is designed in a manner that's is conductive to good occupant health. Wellbeing in the home is very important and it all starts with colours that you are happy with. When you think of health and happiness you often think about diet and exercise levels. However, we seem to miscalculate the effect on an environment we put ourselves in.
It is a certitude that are mindset does change depending on our surroundings. For example: vibrant colours can give off a passive ethos but can equally be stimulating. Is your home space working for you? Does the colour scheme feel organised and give you a sense of clarity and security? These are key factors of design.
Colour has a huge pact on how you feel it is a good idea to think about each room you are decorating and how you would want the colour to impact you. Think about what you are using the room for, for example: sitting, sleeping, cooking, working, etc.
Blues and greens are known to be calming and can help you focus your thoughts, from soft warm blues to rich, deep tones. You can use blue in any of the rooms in your home and you will feel anything but blue!
Greens are wonderful for bringing the outside in and when you think of nature and how at peace we feel when walking through the county side or park it makes perfect sense that this colour will provide a sense of balance and tranquillity in the home. It is a colour that works beautifully in a home office or study.
Yellow is an uplifting colour but can be too much for the eye if used in larger spaces or all over in a room , I would suggest you use it in smaller areas an entryway or in the kitchen a splashback looks fab paired with a warm grey. You want to be stimulated whilst using the kitchen in the morning when you may be groggily making your way to the kettle! Or likewise after a long day, whilst you are making the dinner it's a great area to introduce this sunny colour. For living rooms use splashes of it as an accent or go for a mustard which has a similar effect on your wellbeing, it won't tiring on the eyes.
Reds are scientifically proven to increase blood flow! It can be used an accent colour in areas you would like it to be stimulating. If you enjoy having lively dinner parties using either splashes of a vibrant red or paint a deep rich red this will create a feeling of passion, ignite conversation. I would say use red carefully and think about the balance you want to achieve. Again, using this as an accent colour will help you strike a healthy balance. Accessories are a perfect way to achieve this. Cushions, clocks, vases, etc, will encourage this without the colour becoming too dominant.
White will allow you to think clearly and won't evoke strong feelings. We all need this in our lives from time to time! It triggers feelings of a crisp and clean feel, it helps you feel fresh and certainly gives off a cleanliness vibe. When you think about how much white is used in bathroom furniture! White is a great back drop and when you use accent colours, they stand out and look vibrant. White is a perfect colour to add balance to your home. You can have any colour in say your bedroom and team with white bedding it will always do it justice!
sophie@sophielouisainteriors.co.uk
Tel: 01392 214 817 - Mob: 07758 947 819
​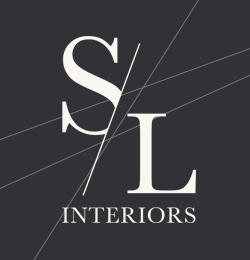 T: 01392 214 817
M: 07758 947 819